Iris Art Women's Slip-On Flyknit Shoe
Mid Year Sale 10% off when spending over $50 USD. Use code "MID21"
Our Iris Art Women's Slip-On Flyknit shoes feature a stretch ankle, soft insoles, and secure fit for all day comfort and protection. Perfect for ladies on the move or in the gym. The breathable material keeps your feet cool in active situations. This minimalist floral design can be worn with any outfit. They provide a polished design that can be mixed with almost any style or color.
Breathable material, soft insole
Comfortable stretch ankle
Printed, cut, and handmade
Fit Tip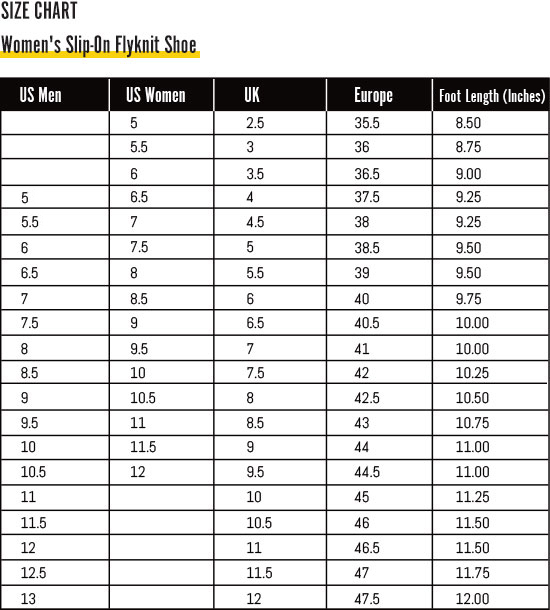 Delivery
As the majority of our products are individually personalized and custom manufactured to order delivery times unfortunately take a little longer. Items will take 4-5 business days to produce. You will usually receive your item within 13-28 business days. Depending on your location this may take a little longer. We are currently experiencing some delays due to COVID-19. Please be patient. If you would like an update on your delivery please no not hesitate to contact us.
Returns
We accept returns if you have sizing issues or are not completely happy. We only accept returns for personalized item if they are faulty or defective. Please refer to our returns policy for more information.